Arthur R. Dubs – affectionately known as Art to family and friends (though he preferred Arthur) – was born February 26, 1930, in Phoenix, Oregon. He was a Southern Oregon man through and through, living his entire life in the region and enjoying the outdoors from a young age.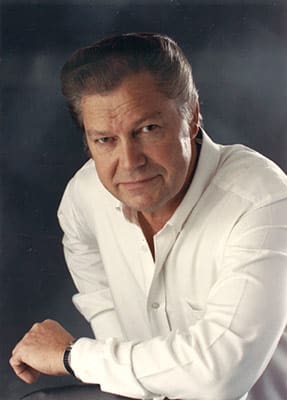 Art parlayed his strong work ethic into a successful development and custom home building business. Dubs Custom Homes populated the Southern Oregon real estate market in the 1950's, 1960's and 1970's and his homes are still as popular today as when they hit the market.
During the 1960's, Art merged his love for the outdoors with his newfound interest in the film industry to document his outdoor adventures. The years of documenting trips and filming wildlife resulted in Arthur starting a motion picture business, Pacific International Enterprises, which put a little Hollywood in Medford. Pacific International Enterprises created over 12 full-length feature films that played in theaters throughout the country and internationally. In 1981, Arthur produced the film "Windwalker," which was nominated for an Academy Award. He also wrote and produced the family adventure series, the "Wilderness Family."
Arthur was renowned for his hunting abilities. In 1960, he took the world's largest polar bear as recognized by the Guinness Book of World Records and Life Magazine. He still holds the world record for the largest "Grand Slam" of North American bighorn sheep. In 2010, Safari Club International honored Arthur with the International Hunting Rig Award for his worldwide hunting accomplishments. Many of his hunting trophies are on display at the Bass Pro Shop "Wonder of Wildlife" Museum in Springfield, Missouri.
Finally, Art was a devout Christian who believed that "unto whomsoever much is given, of him shall be much required" (Luke 12:48). Throughout his life, his stewardship of the Lord's gifts benefitted the Apostolic Faith Church, The Dubs Cancer Center and, ultimately, established the Arthur R. Dubs Foundation in 1996 to provide financial support to worthy causes for years to come.